RAPID RESPONSE, RAPID ACTION
DELIVERING EMERGENCY HUMANITARIAN AID, AND STAYING THE COURSE WITH ONGOING SUPPORT
Our solidarity-based relationships with grassroots partners all over the world allows MADRE to act nimbly when a crisis hits their communities. Whether it's from the worsening climate catastrophe or the outbreak of conflict, we get support directly to those affected immediately. And we continue to support the leadership of local women, girls, and LGBTQIA+ people of all genders to meet their needs and advance their rights.
Ferdous Hasan
Our Emergency Fund
MADRE's Emergency and Disaster Relief Fund lets us act urgently to put funds in the hands of the local organizers in marginalized communities that can do the most good in times of crisis.
Our partners need us most when a disaster hits or when conflict breaks out. That's why MADRE launched an Emergency and Disaster Relief Fund. We bring crucial resources — like food, water, medical care, and shelter — directly to the women and families most in need.
In times of crisis, marginalized communities are the hardest hit. Whether marginalized because of their gender, disability, ethnicity, or race, they often have fewer resources to start with and may have no safety net.
But these communities need more than aid, they must be allowed to lead in relief efforts at the community level. When these local organizers distribute emergency aid, it has the best chance of reaching those most in need. ​That's why MADRE's support strengthens these efforts in times of crisis. By partnering directly with local groups of women, girls, and marginalized people, we're able to mobilize resources quickly and efficiently. We can carry out relief efforts in ways that respond to the priorities and perspectives of local communities.
Urgent relief
Our partners are better able to meet the self-identified urgent needs of women and girls in their communities.
Resiliency for the future
Our partners have the resilience to withstand shocks, adapt and respond effectively to unforeseen challenges.
Resources for lasting change
Our partners have the financial resources to consciously develop more feminist, rights-based activities and programs to create long-term change in their communities.
PARTNERING WITH WOMEN NOW FOR DEVELOPMENT
As Turkey and Syria faced an immense humanitarian disaster in the wake of a catastrophic earthquake on February 8, 2023, MADRE was able to immediately begin distributing funds to communities in desperate need thanks to our partnership with Women Now for Development. Women Now for Development supports Syrian women and children displaced from the civil war and organizes their communities to advance their rights.
VIEW MORE PARTNERS
Local relationships build a global reach
We believe there's no such thing as a hard-to-reach community. Our worldwide network of deep partnerships means when disaster strikes, MADRE is already on the scene.
Afghanistan
As Afghanistan endured the Taliban takeover in 2021, MADRE worked with our local grassroots partners to help women and girls escape violence, establishing safehouses and providing material support. When a massive earthquake struck Afghanistan in 2022, our relationships with local women organizers allowed us to rapidly deliver humanitarian relief to directly impacted communities.
Ukraine
As Russia invaded Ukraine in 2022, MADRE leapt into action with emergency grants to frontline women leaders in the country. We kept close watch and worked to ensure that communities in the crossfire had access to food, medicine, and other essential goods and services.
YOUR SUPPORT IN ACTION
Violence Against Palestinian Communities
In early 2023, the Israeli government escalated violence in occupied territories, raining bombs, tear gas, and gunfire on Palestinian neighborhoods. Thanks to our supporters, MADRE was able to supply Palestinian communities with the funds they need for emergency medical treatment and mental health support.
SUPPORT OUR EMERGENCY WORK
Alexandros Michailidis
Social Shareables
Download and share on social media, don't forget to tag us! @madrespeaks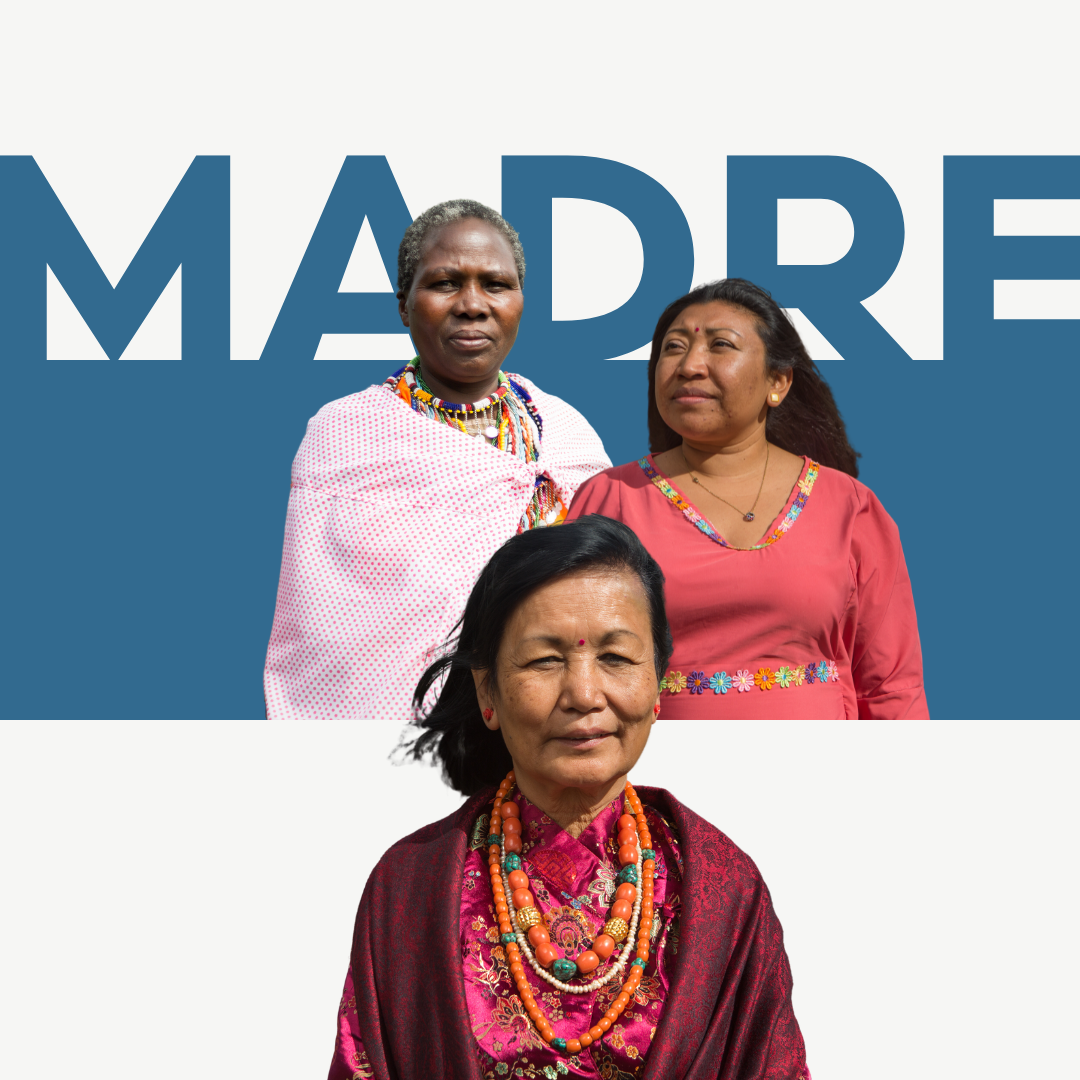 Stay Current and Connected
Sign up for our latest news and emails.

This site is protected by reCAPTCHA and the Google Privacy Policy and Terms of Service apply.
"*" indicates required fields
Join a global movement of grassroots action
Connect with MADRE for news, events, and opportunities to build racial, gender, and climate justice with our grassroots partners all over the world.