Our Work In
Afghanistan
It's been two years since the Taliban seized power in Afghanistan, putting women and girls and LGBTQIA+ people of all genders at risk of violence and persecution. But MADRE is working diligently with our grassroots partners to advance human rights and protect activists in Afghanistan as well as in the countries they now call home.
Rapid Response, Rapid Action
As Afghanistan endured the Taliban takeover in 2021, MADRE worked with our local grassroots partners to help women and girls escape violence, establishing safehouses and providing material support. When a massive earthquake struck Afghanistan in 2022, our relationships with local women organizers allowed us to rapidly deliver humanitarian relief to directly impacted communities.
Building a Just Peace
In the years since the Taliban took power, we've provided documentation, advocacy materials, and training for women's and human rights defenders in Afghanistan, and those who've been forced to flee. This fall, MADRE is organizing a multi-country trip with UN officials to meet with refugees and Afghan women's rights activists about crimes committed on the basis of gender. Thanks to your support of MADRE, we're able to build the infrastructure and the access to ensure that women and LGBTQIA+ people in Afghanistan will finally see justice.
"After The Takeover" Live Q&A
On the 2nd anniversary of the Taliban takeover, Arash Azizzada (Afghans For A Better Tomorrow) and Kate Alexander (MADRE) come together for an Instagram Q&A to discuss the aftermath, actions from those on the ground, and ways to support those affected. Join us on Instragram, August 15 at 12 p.m. ET
Kate Alexander
Kate Alexander supports MADRE's advocacy programs to develop US foreign policies that advance the rights of women, LGBTQIA+ persons, and other marginalized groups. Her work at MADRE focuses on feminist peace and climate justice, partnering with grassroots women worldwide to bring their perspectives and analysis to shape US policy-making. Kate has written widely on humanitarian issues, including those facing Afghans.
Arash Azizzada
Arash Azizzada is a second-generation Afghan American, journalist, filmmaker, and community and labor organizer based in Los Angeles, California. Along with Afghans For a Better Tomorrow, Arash is the co-founder of the Afghan Diaspora for Equality and Progress. His work has focused on ending the US-led occupation of Afghanistan and promoting the voices of women and other marginalized groups in Afghanistan in peace talks and reconciliation efforts.
Gender Persecution in Afghanistan
In 2023, MADRE, together with the Institute for Gender, Law, and Transformative Peace at CUNY School of Law, launched the report Gender Persecution in Afghanistan. This report provides in-depth analysis of the Taliban's acts to deprive Afghans of fundamental rights on the basis of gender — acts that may amount to the crime against humanity of gender persecution. For example, the Taliban have routinely beaten, unlawfully arrested, held incommunicado, inhumanely treated, and tortured women who protest against discriminatory regulations, including the bans on girls' education, women's access to work, and dress regulations.
Issued as the first part of forthcoming analyses, this report focuses on deprivations of three rights: the right to education, assembly, and expression. It examines Taliban policies to deprive each of these fundamental rights on a discriminatory basis, and provides samples of crimes they committed. This includes events our partners have documented, such as targeting women human rights defenders with threats, violence, arbitrary arrest, and disappearance for exercising their right to assembly and protest. It also describes legal analysis and evidence demonstrating how these acts or crimes can amount to gender persecution.
Faces of Resilience: Portraits of Afghan Women Human Rights Defenders
"When I went to different government administrative offices, there were only men in every sector, there were no women. When there was a challenge concerning the rights of women, it was always considered by men, who would just ignore it. They were not interested in the rights of women. That's when I decided; I will start studying law."
-Rabia, an activist featured in "Faces of Resilience"
Social Shareables
Download and share on social media, don't forget to tag us! @madrespeaks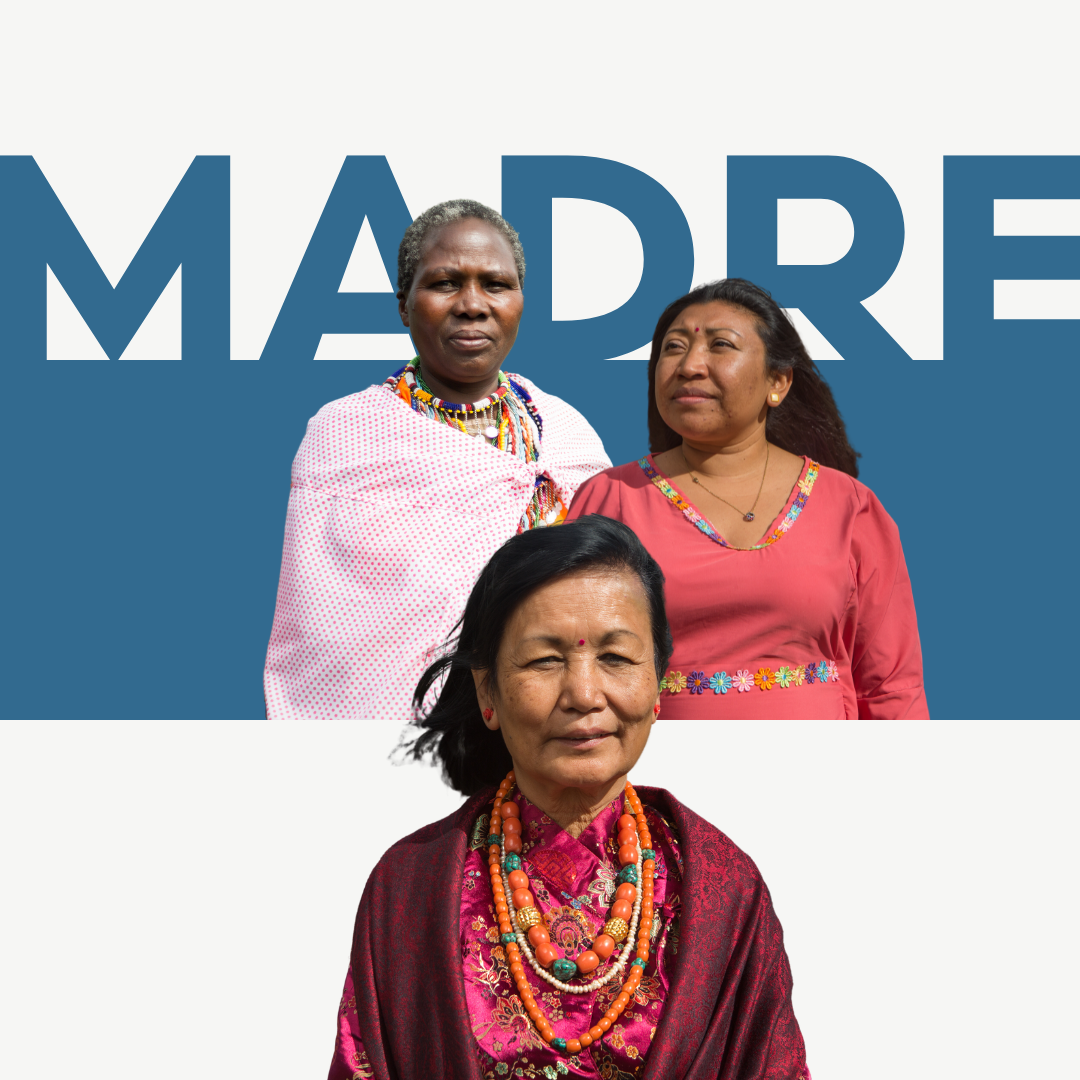 Stay Current and Connected
Sign up for our latest news and emails.

This site is protected by reCAPTCHA and the Google Privacy Policy and Terms of Service apply.
"*" indicates required fields
Join a global movement of grassroots action
Connect with MADRE for news, events, and opportunities to build racial, gender, and climate justice with our grassroots partners all over the world.